Your favorite social network analysis & visualization free software project, Social Network Visualizer, has released a new version. SocNetV v2.1 has the quite eloquent codename "fixer" and it is available for Windows, Mac OS X and Linux from the project's Downloads page. See some nice screenshots of SocNetV in action.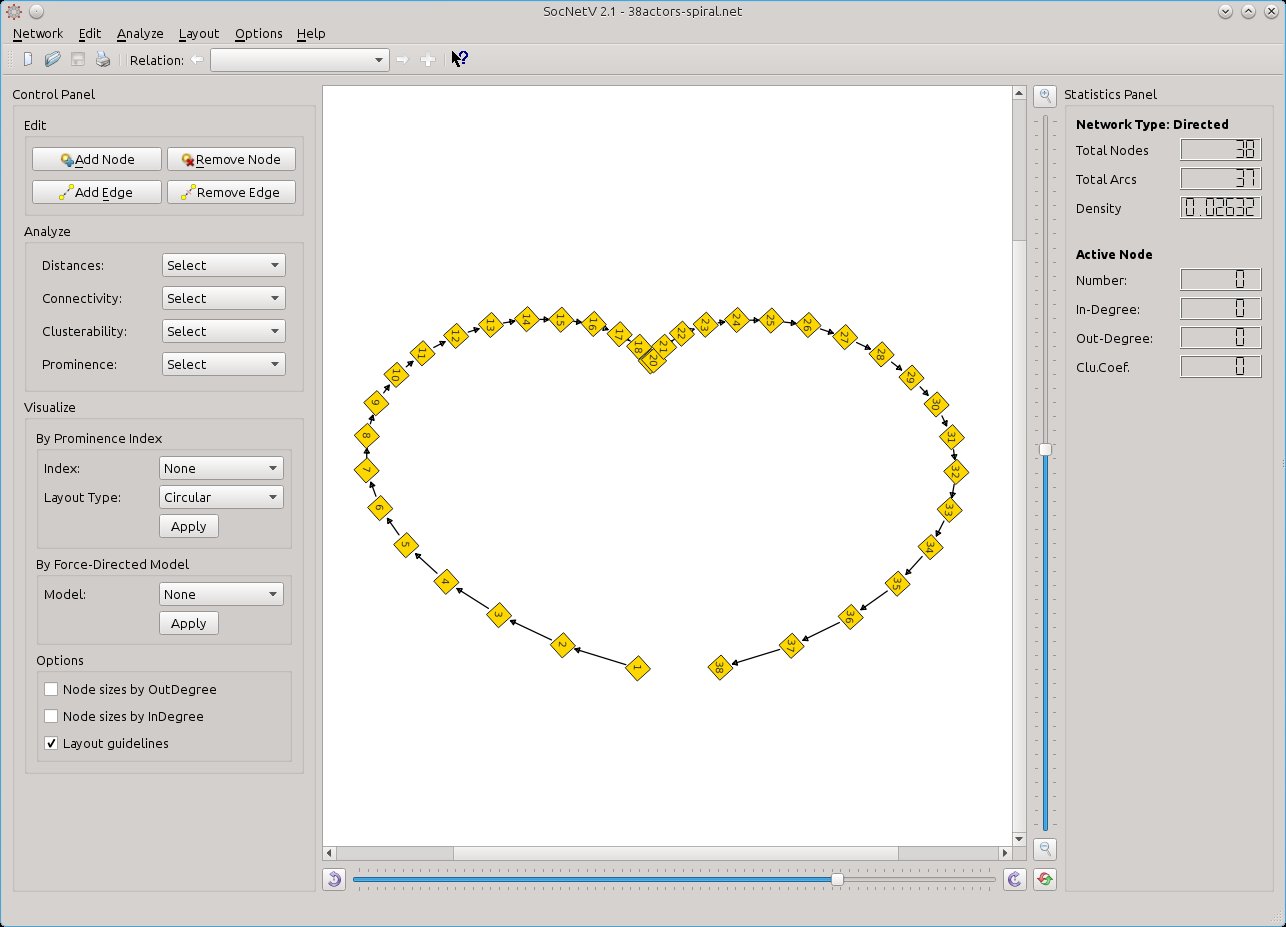 The new version is more about fixing things the last major version (SocNetV v2.0) broke, than bringing as many new features as v2.0 did. More specifically, SocNetV v2.1 brings:
Faster & accurate network analysis computation
The algorithms for social network analysis have been improved, and most of them are computed all together when one metric is calculated. The metric results are saved and re-used through the session. Metrics are recomputed only when new nodes or new edges are added or when edge weights are changed. Also network analysis metrics, such as PageRank Prestige (PRP) and Average Graph Distance (AGD) have been fixed to produce correct results.
New d-regular random network generator
The algorithm of the d-regular network generator has been rewritten, and now produces both directed and undirected d-regular random networks without errors.
Improved UCINET format support
Fullmatrix format is now supported again. SocNetV already supports edgelist format.
Better network visualization
Errors in node and edge stacking on the canvas, as well as huge line widths of edges with large weights have been corrected.